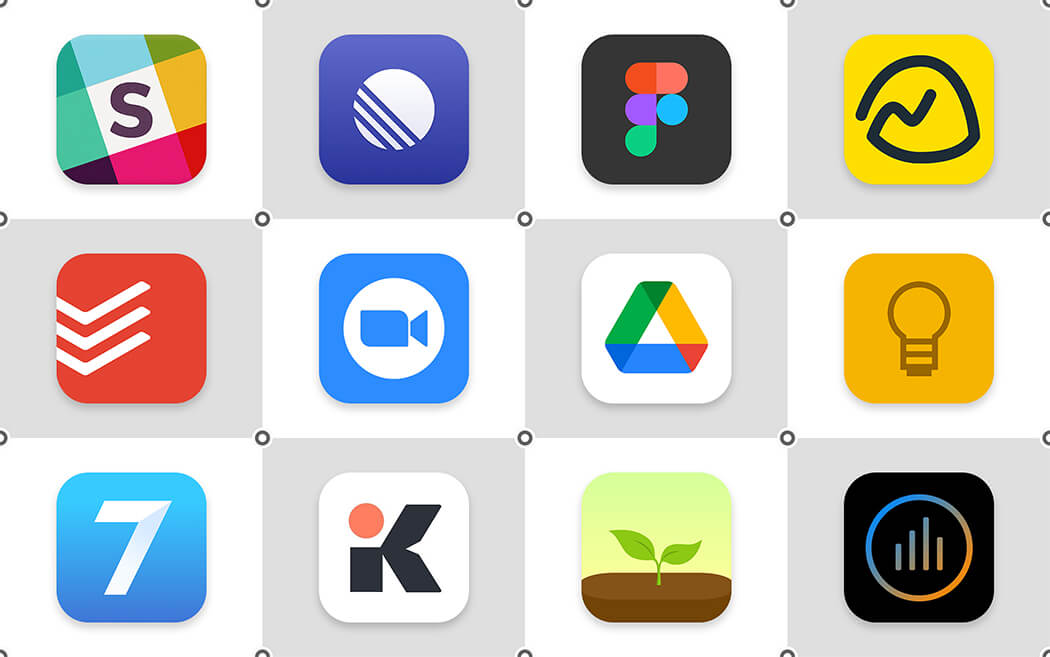 All of us have been working from home these days. Well that is at least what this pandemic has forced us to do.
With all of our work being managed remotely and basically online, we need a ton of systems, apps, and features to optimize our workspaces online. People new to remote work may find it a bit overwhelming given the absolute plethora of options available to meet their WFH requirements. To those people – we understand your needs and have compiled a short list of apps that will help you ace at WFH with flying colors!
Slack
We all know what Slack does. It kills email. Say goodbye to all those long threads and CCing people pointlessly. All the workplace now stays connected without any excess baggage. It's tailormade for frequent communications! It has desktop and smartphone apps, and is also accessible via web. Best thing: Slack's mobile app is pretty well-designed and gives you an experience as good as your Mac or PC. Slack also supports integrations with a gazillion other apps, making your online experience smoother than ever!
Figma
Figma is an online design tool. It is great for prototyping and has actually revolutionized the web design world. It is super light comparatively and allows simultaneous access and editing by multiple teams. It comes in a desktop app and can also be accessed via web. It now also offers a jamboard by the name FigJam which is a great way to stay connected with your teams and to share your ideas with them. If you don't have it yet, go check it out now!
Linear
Imagine a Jira but only lighter. That's what Linear is. It's a project management tool with some really good, new features. With its custom Views, cycle reviews, and Team and Project structure, it gels in really smoothly with a fast-paced work-intensive environment. So, if the description fits your workplace, do give the app a try. It's accessible via web and has both desktop and mobile apps.
Basecamp
Basecamp is a collection of online message boards packed with an uber-interesting and engaging UI. It's available on web and also has desktop and mobile apps. Welcome personalized public and private threads at your disposal! With a pretty decent notifications system, this app is the best to keep in touch with your clients and management within the workplace.
Todoist
It's basically a Jira for your own self. You can note down your own tasks for the day, work or no work. It also provides you with a Kanban board interface or a simple To-Do list as per your liking. It comes packed with a reminder feature and is all-in-all a very human friendly app to use. It is accessible via web and has both desktop and mobile apps. Hello productivity!
Zoom
Online video calls, one-on-one or group, Zoom s the go-to client. It also offers a pretty neat recording feature and with its cutting edge technology to crop out your background without a green screen, Zoom has come pretty far since it quite literally exploded in the early pandemic days. It is accessible via web and offers both desktop and mobile apps.
Google Drive
Google Drive is the most popular cloud storage option for individuals as well as small firms these days. With its free 15GB cloud storage with every Gmail account, the possibilities are endless! It enables sharing cloud content and also works seamlessly with other Google paraphernalia. If you're a Docs person, go for Drive! You'll love the interface and the sheer handiness that comes with it. It's available in mobile apps and is accessible on desktop via web.
Google Keep
It's a Notes App integrated with Gmail. Just like the Apple Notes app, you can make notes on the go and access them later. You may also tag them and color code them. It's simple, easy, and effective. It's accessible via web and has mobile apps too.
Krisp
Krisp App is a nuanced blessing! It removes background noise during calls. Now we don't need to tell you absolutely how handy it may come in remote work settings! We all have kids and pets and whatnot that may disturb our work or may make weird noises on calls. Well, not anymore!
Forest
It's a unique productivity app that actually keeps you from using your phone. We all are pulled into the ever-immersive worlds of our phones every once in a while. Forest keeps that from happening by enabling focus sessions. You basically open the app and plant a tree. So long as the app remains open and you don't use the phone otherwise, the tree keeps growing. You leave the app to use your phone, the tree dies. It's different, it's new, and it works wonders!
MyNoise
It's an online MyNoise generator that provides you with different types of noise to help you focus at work or relax between breaks. From classic white noise samples to ambient noises as weird as an interstellar void, this app actually helps you reduce your work stress and improve your focus greatly. Still, words can't show its effectiveness as good as experience can. See it to believe it!